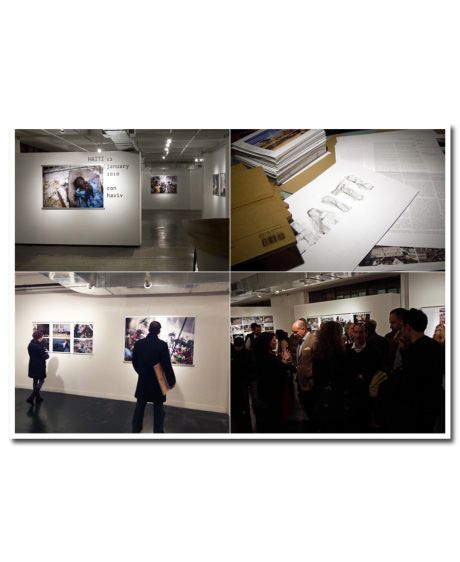 Past Events
Los Angeles, CA
May 17-18, 2015
Washington DC
March 28-29, 2015
NYC
February 28- March 1, 2015
Amazon Gold Exhibit
Turkey
December 6-11, 2014
Financial Times Seasonal Appeal
Auction for IRC
December 3, 2014
Live Auction for Ochberg Society
October 25-November 8, 2014
Yale University
Connecticut
November 4th-7th, 2014
NYU
November 6, 2014
PDN Photo Expo
October 30, 2014
12:30pm
Photography and the Environment
International Center of Photography
September 29th, 2014
7pm
Not In Our Name Lecture
June 21, 2014
8pm
Center for Photography
Woodstock, NY
Not In Our Name Lecture
May 1st , 2014
7pm
Miami University
Ohio
Power of Photography Lecture
PhotoFest 2014
March 14, 2014
Queretaro, Mexico
November 1, 2013-February 16, 2014
Anastasia Gallery
New York, NY
Not in Our Name Lecture
February 4, 2014
5:30pm
Cutrer Mansion
Clarksdale, Mississippi
June 20, 2013
St John The Dvine
NYC
Photofest
Queretaro, Mexico
April 19th 2013
Mobile Phone Photography Lecture
March 15, 2013 7:30pm
National Geographic, Washington, DC
March 14 and 15, 2013
Afghanistan Exhibition
Rayburn Foyer, Rayburn Building,
Capitol Hill, Washington, DC.
Food Insecurity: Hunger, the Environment, and Conflict
February 21, 2013 7pm
Tufts University, Medford MA
Oslo, Norway
November 1-3, 2012
Chicago, USA
Ron Haviv and Jessica Dimmock
October 25, 2012
Sustainable Business Models: Issues and Trends Facing Visual Artists
September 27, 2012
A discussion with leading photographers about necessary and successful business transitions for the changed visual media industry.
New York Times Center
NYC, NY
Not In Our Name
September 20, 2012
Cuyahoga Community College
Cleveland, Ohio
Photojournalist Ron Haviv Lecture
September 19, 2012
Lake Erie College will host award-winning photojournalist Ron Haviv's lecture "Not in Our Name"
Painesville, Ohio 44077
"Haiti, January 12 2010"
March 2012
The Ann Miller Gallery, Koch Hall
Springfield, Ohio
"Not In Our Name: Images of Our World 1989-2012"
March 2012 Springfield Museum of Arts
Springfield, Ohio
Haiti in Pictures: Two Years After the Earthquake
Fotografiska Museum of Photography
12 January-12 February 2012
Stockholm, Sweden
On the Front Lines of Today's Stories with Ron Haviv
Sponsored by Canon
Sunday, December 4, 2011 | 1:00 PM - 3:00 PM
BH Photo 34th Street & 9th AvenueNew York City
Yale Law School
November 5, 2011
Human Rights in a Turbulent World Reporting on Human Rights: The Responsibility of Journalists and NGOs
Moderator: Edward R. Girardet Journalist; and Director, Institute for Media and Global Governance
Panelists: Kenneth Roth Executive Director, Human Rights Watch
Photo Expo Plus
VII Presents Building Your Team for Reportage Work
Javits Center New York City
Sat, Oct 29, 2011
Ed Kashi-VII
Jason Cone-Doctors Without Borders
Julie Winokur, Executive Producer,Talking Eyes Media
Ron Haviv-VII
Stephen Mayes-VII
Pamela Chen,Open Society Foundations
Starved for Attention: New York
September 13, 14-16 and 21-23, 2011
Doctors Without Border's and VII Photo's "Starved for Attention" interactive exhibits will be on view in Manhattan and Brooklyn.
ESPN Magazine Pop Up Event
May 11, 2011
Skirball Center, NYC
Ground View #3 From Egypt to Libya Through the Eyes of Journalists
May 04, 20116:30 PM - 8:30 PM (ET)
NYU Arthur L. Carter Journalism Institute
20 Cooper Square, 6th FloorNew York NY www.theepochtimes.com
Time Stands Still
November 9, 2010
Broadway play about a journalist and a photographer, long-term partners who share a passion for documenting the realities of war, who face the prospect of living a more conventional life.
A discussion will feature Pulitzer Prize winning photographer Carolyn Cole, award-winning photographer and author Ron Haviv, New York Times staff photographer and Pulitzer Prize finalist Michael Kamber, and Kristen Lubben associate curator at the International Center of Photography. Brian Wallis will moderate.
Photo Expo PlusFriday
Oct 29, 2010 - 8:45 AM to 11:45 AM
VII Presents: How to Make Reportage Projects Happen
Photo Expo PlusSaturday, Oct 30, 2010
VII Presents: International Travel Toolkit
Haiti Book Signing
October 15, 6pm-7:30pm
All Proceeds to Partners in Health
International Center of Photography/NYC
Our World At War: VII and ICRC
September 9th - October 14th, 2010
The Newseum Washington, DC
Featuring the work of 5 award-winning photojournalists from the VII Photo Agency.
"Our World at War" offers powerful depictions of the impact of conflict on civilians in Afghanistan, Colombia, the Democratic Republic of the Congo, Georgia, Haiti, Lebanon, Liberia, and the Philippines. Open to the public
Congo/Women
June 4 – July 25, 2010
An exhibition featuring photographs by Lynsey Addario, Marcus Bleasdale, Ron Haviv, and James Nachtwey.
Pittsburgh Space
Ron Haviv Solo Exhibit in Turkey
June 25-July 25, 2010
Bahariye Caddesi Kuzu Kestane Sok. No: 16 Kadıköy / ISTANBUL Tel: 0216 418 19 76